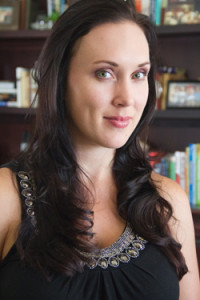 Shawna Malvini Redden is an award winning author and associate professor of Communication Studies who holds a doctorate in communication from Arizona State University. She specializes in organizational communication research, teaching and consulting.
When she's not teaching organizational communication and qualitative methods courses at Sacramento State University, she can be found promoting her first book "101 Pat-Downs: An Undercover Look at Airport Security and the TSA" based upon her dissertation research. She is represented by BookEnds Literary Agency (agent Jessica Alvarez).
Her academic research has received Top Paper awards from the National and International Communication Associations, and has appeared in Management Communication Quarterly, Communication Monographs, Qualitative Health Research, Critical Departures in Qualitative Research, The Review of Communication, and  Journal of Applied Communication Research.
In addition to academic and professional writing about communication, she maintains a personal blog called The Bluest Muse. Her personal writing has been featured on BlogHer.com which reaches 100 million people everyday, and she has contributed to Girls on the Grid, a Sacramento-based lifestyle blog.